COMING APRIL 14, 2023!
A new Julie Christensen album, The Price We Pay for Love , on Wirebird Records. 
Song Premiere of Goldbridge Road THIS WEEK on Americana Highways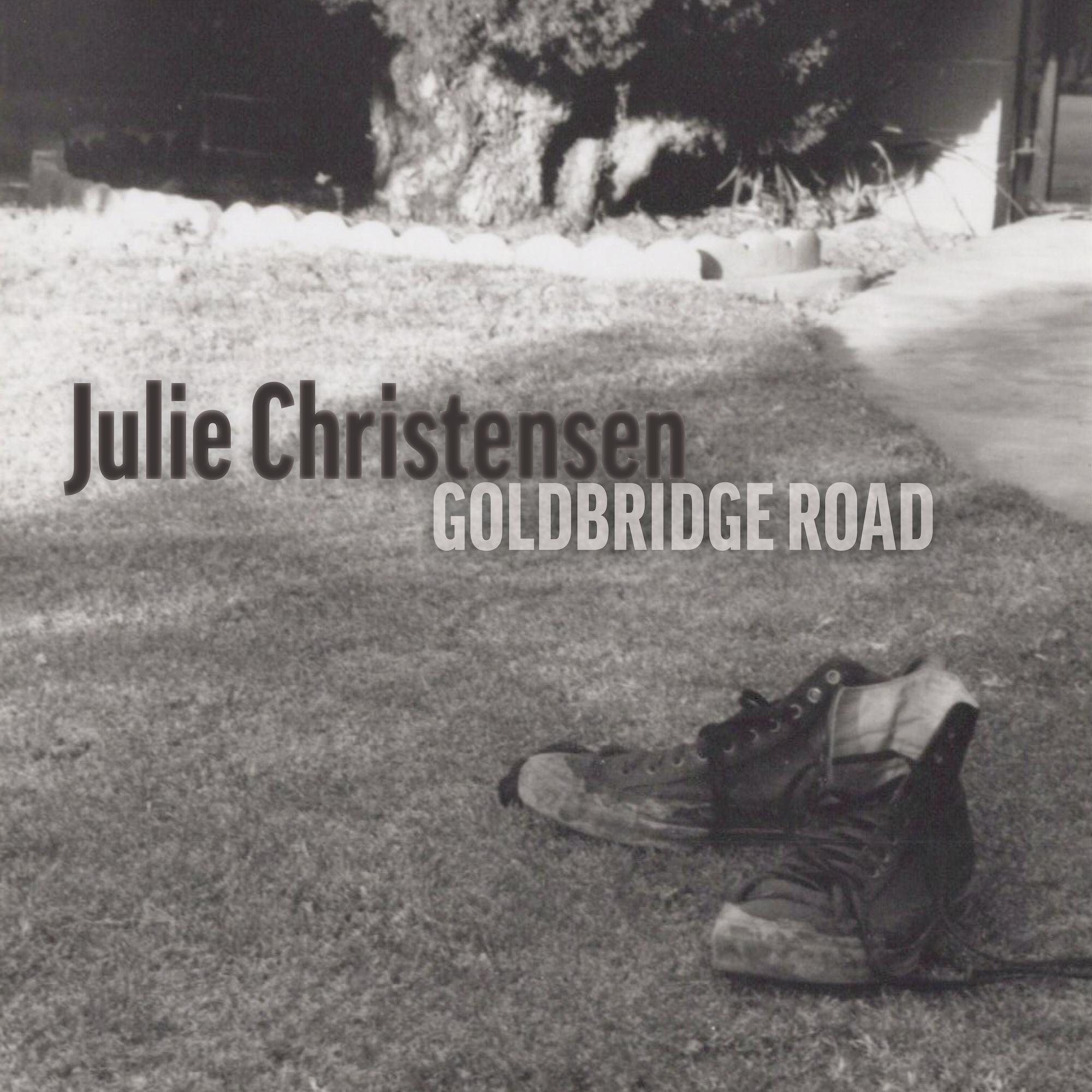 Pre-Order NOW!
at bandcamp   
and   
everywhere else 
Three singles out now:  
 
I had a great time and did a couple showcases in Nashville at Americanafest 2022!
On Saturday September 17th, I did a radio interview with Gina Frary on WFMU
and 2 showcases:
Dee's Country Cocktail Lounge in Madison TN (outside) at 6PM
and The Bowery Vault on Gallatin in East Nashville after 7PM
In lockdown in 2020, I decided someone should record an entire collection of the East Nashville writer Kevin Gordon's great songs.
The result, 11 From Kevin - Songs of Kevin Gordon, was released January 21, 2022 on WireBird Records.  
Here are the 11 (really 12) songs of Kevin's that we did. You can find lyrics for them on my LYRICS page
Find My Way (written with Gwil Owen)    
Crowville    
Fire At The End Of The World    
Joey and Clara    
Gloryland    
Heart's Not In It (written with Gwil Owen) / Down To The Well (written with Colin Linden)    
Jimmy Reed Is The King Of Rock n'Roll    
Gatling Gun    
Following A Sign    
Goodnight Brownie Ford    
Rest Your Head
You can buy now here at the STORE or at juliechristensen.bandcamp.com  There's a very limited vinyl edition, and that VINYL and the digital version available here and at bandcamp, too
CDs, digital, and vinyl at AMAZON. 
I know you can listen to me at Apple Music, if you must, but please consider buying >anybody's< music. Thanks!
 Check out all the GREAT PRESS we've been getting for 11 From Kevin...
NO DEPRESSION gave us a nod for one of the best early 2022 new albums to check out!
Julie Christensen — 11 From Kevin: Songs of Kevin Gordon  (Jan. 21)
Nearly 30 years after his first album, Gordon should be better known, as should Christensen, who was a staple in the Los Angeles punk and jazz scenes before her extraordinary collaborations with Leonard Cohen, and then a solo career. But these things happen. Now comes a record that adroitly fuses Christensen's exploratory vocals with Gordon's vividly drawn emotional and physical landscapes. The result brings out the best in both of them, especially in the way Christensen unearths veins of gold that were hiding in plain sight.
While it's difficult to highlight a single track, I keep returning to "Joey and Clara" and "Jimmy Reed Is the King of Rock n' Roll." The former lays out adolescent childhood like no other song I've heard, Clara enticing Joey to brave the brambles and barbed-wire fences to seek out the joys of a summer day that lay otherwise hidden in a forest. The latter is a lament about the largely forgotten bluesman. On both tracks, as well as the album as a whole, Sergio Webb's dobro has a haunting, welcome presence. 
The band I had with Chris D* 30 years ago, The Divine Horsemen, released a fantastic new album, available from IN THE RED RECORDS  August 27 2021! Watch our website and the band's facebook page for updates about this amazing news.   
*(leader of The Flesh Eaters on YepRoc with whom I recorded and performed in 2019)    
Also, we've already released a live album from back in the day: DIVINE HORSEMEN LIVE 1985-1987    
You can see our videos at our YOUTUBE CHANNEL